Find out why our signature tail is the right choice for you
From concept to creation we will work with you to create your one-of-a-kind, custom fit tail
Signature Tail Information at a Glance
Made from 100% Dragon Skin Silicone

Thick raised scales

Durable, sturdy construction

Comes standard with a professional quality Finis Monofin

All colors and designs available - just send us your color inspirations and designs

Additional fins available - Pectoral, Hip, Dorsal, Ankle, Calf, Heel etc.. can be customized to your specific design

Multiple fluke shapes to choose from

Three scale patterns available

Custom sculpting options available to meet your specific needs

Tails are fit to your individual measurements using our "duct tape dummy" process

Payment plans available

Rush orders available
General Pricing Information
$2950 for full silicone tail with custom colors and most designs

Intricate painting details such as body stripes, spots or other accents may incur an additional fee, generally $300+
Optional Add-Ons - This list is not exhaustive! We are happy to work with you to design your dream tail
$200 for smooth transition blended waist
$150+ for full tail glitter top coat/glitter scale accents
$150+ for additional fins. Each fins is custom sculpted to your design, so prices are based on design, complexity and location

$250 for most Dorsal Fins

Other fins $150+ based on design/placement
How do I order a tail?
The first step is to send us an email! Introduce yourself and let us know what you have in mind. Please read our FAQ before emailing us with questions, as many of your questions may already be answered. We will discuss your design details with you and provide you with an estimate. When you are ready to order, we will send you an email with all of the necessary information. This will include measuring directions, explanation of our tape dummy process, a final invoice and our customer agreement. Once we receive all of this information, along with your payment, all design inspirations and details are finalized your tail will enter our production line. We pride ourselves in working hard and getting you your product with unmatched speed. Often our customers wait no more than 1 month from final payment/design to having their tail in their hands. However, we can always make your tail a rush order and GUARANTEE it by the time you request. Actual production time varies and is based on work load at the time of order. An accurate timeline will be discussed with you at the time of ordering.
Rush orders are available, if you have a specific date to meet.
During Production
We will email or text you when your tail enters production. From there you will receive consistent updates throughout the entire process. We love your input and will make sure to keep you involved throughout the production time.

Tail Design Maps
Right click to save and print!
7 years in the business, hundreds of tails made. Let yours be next!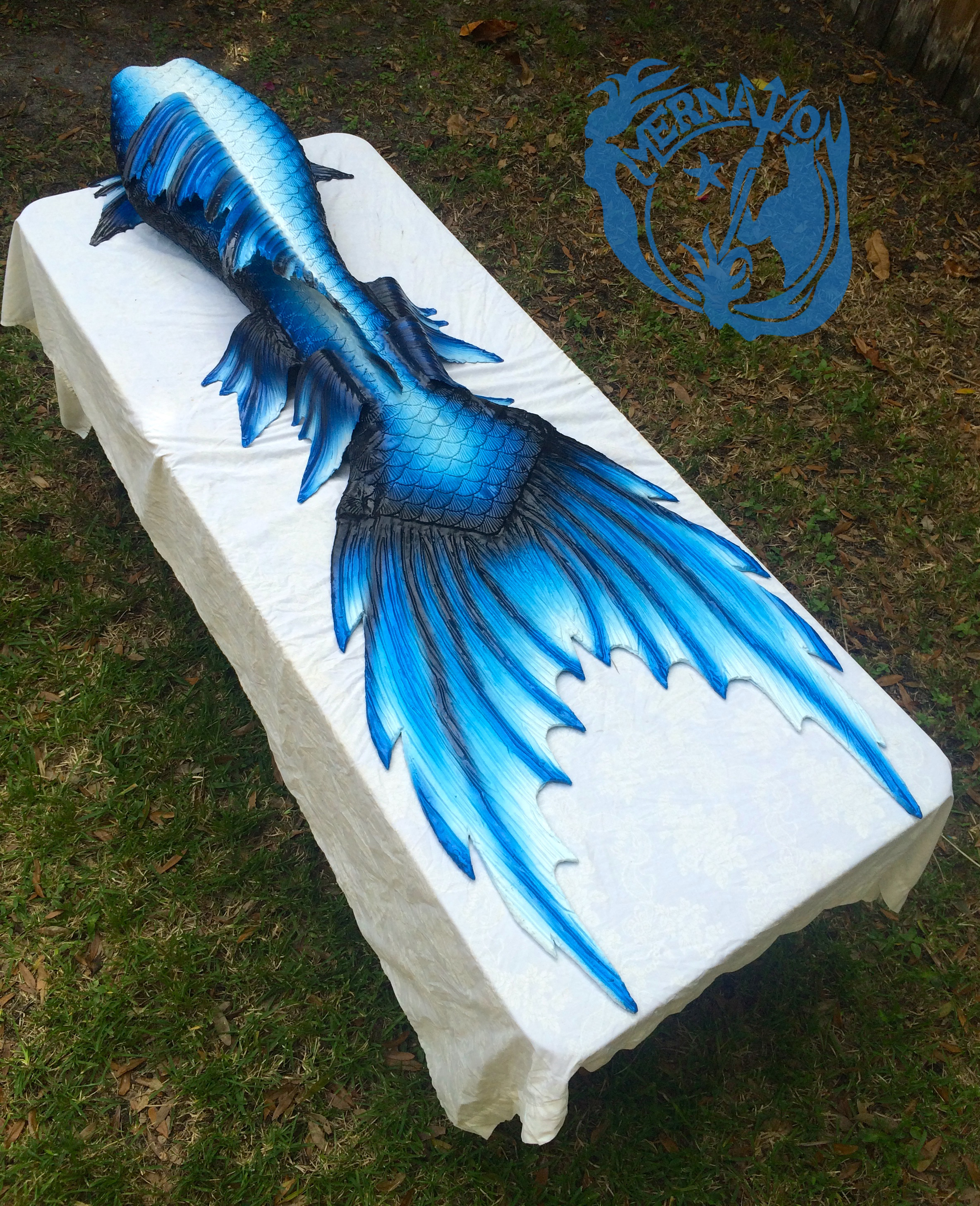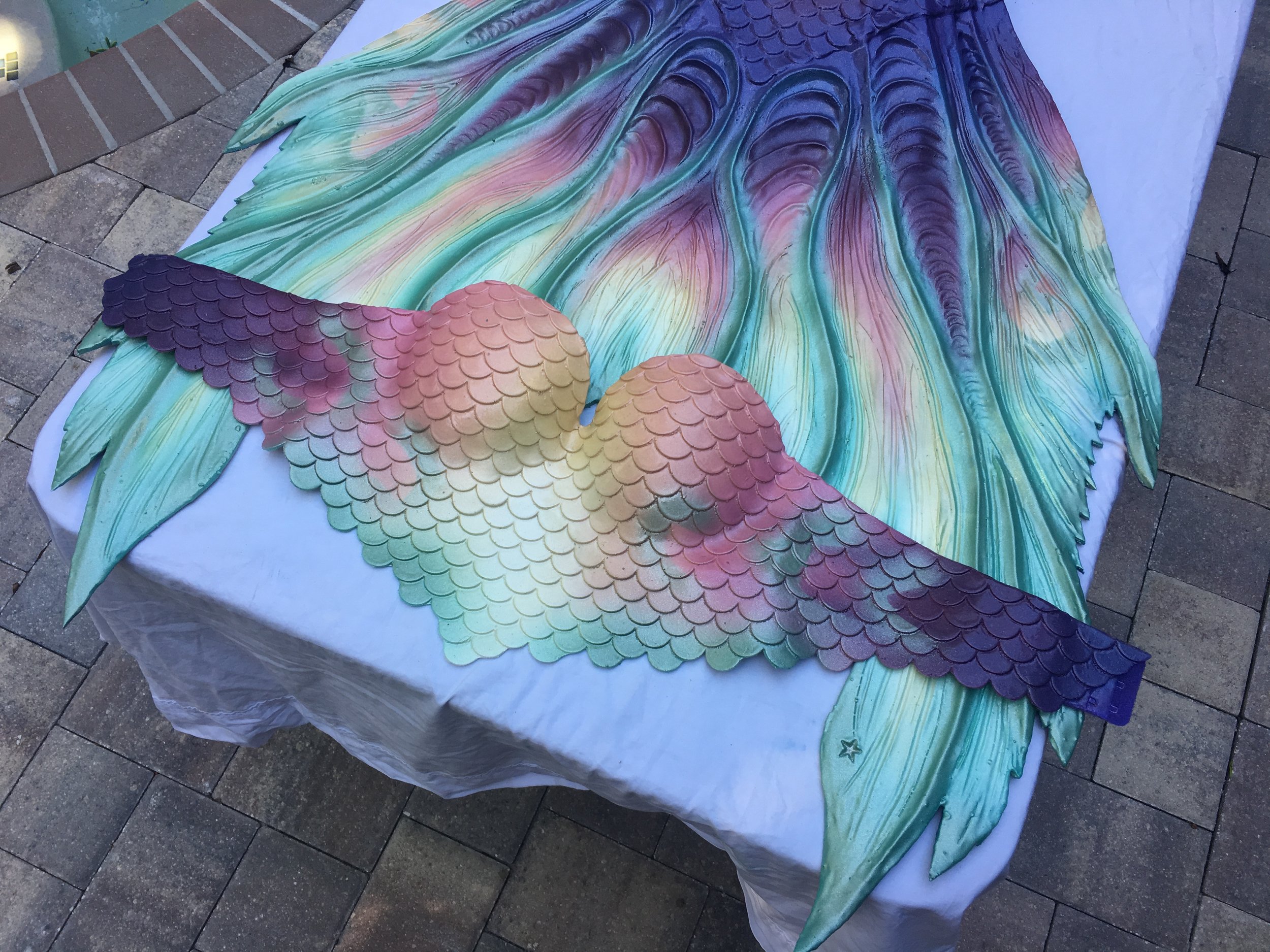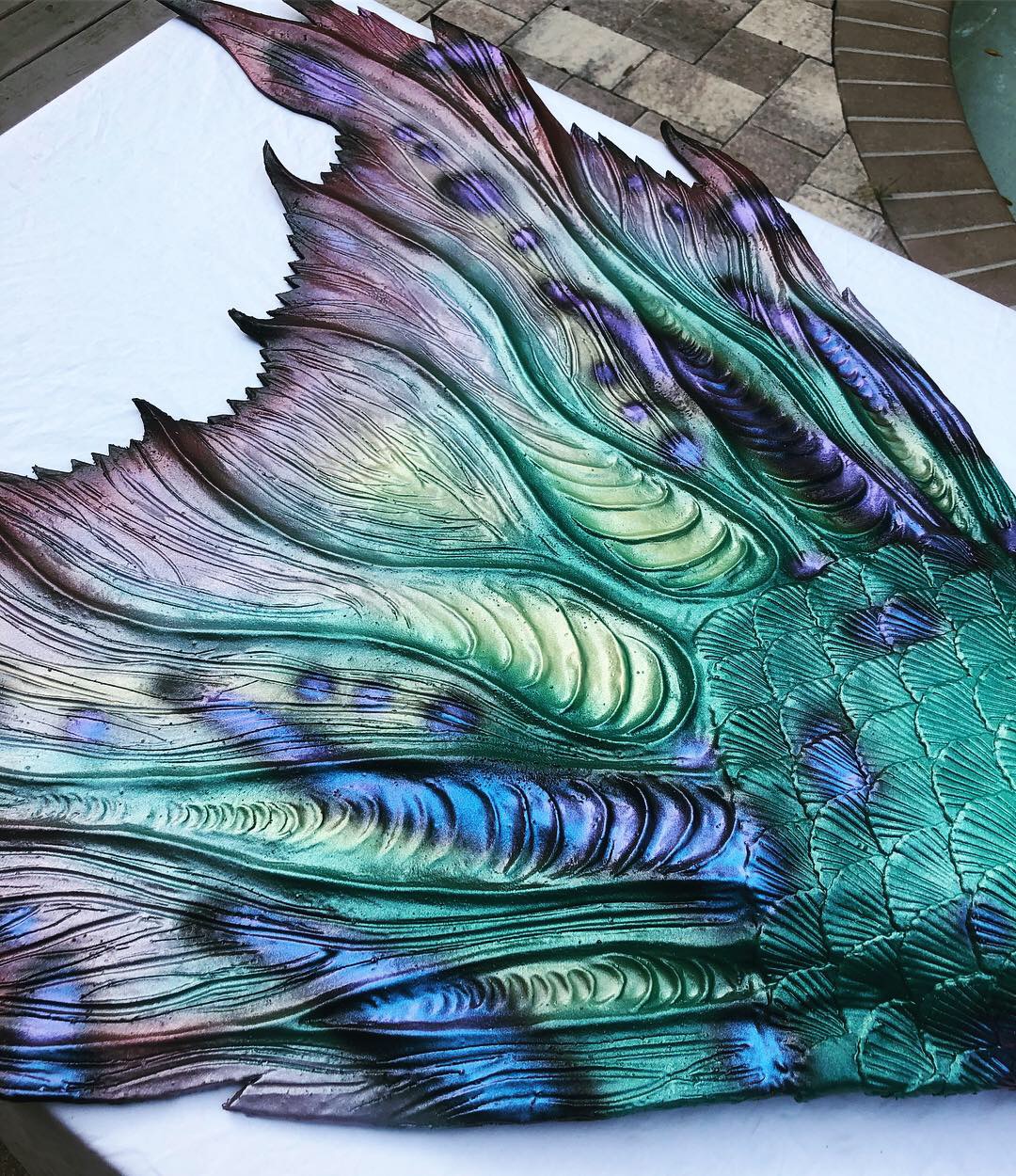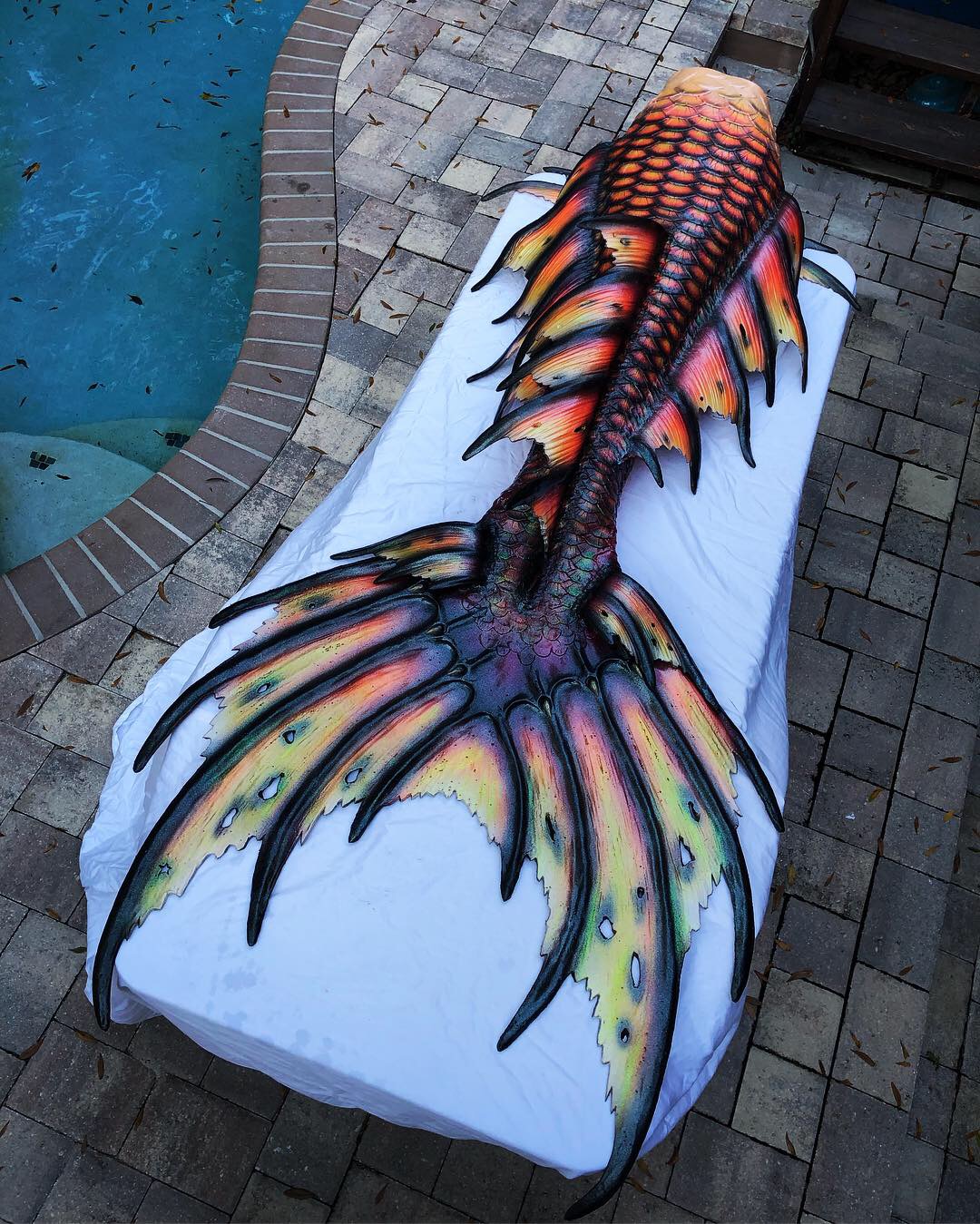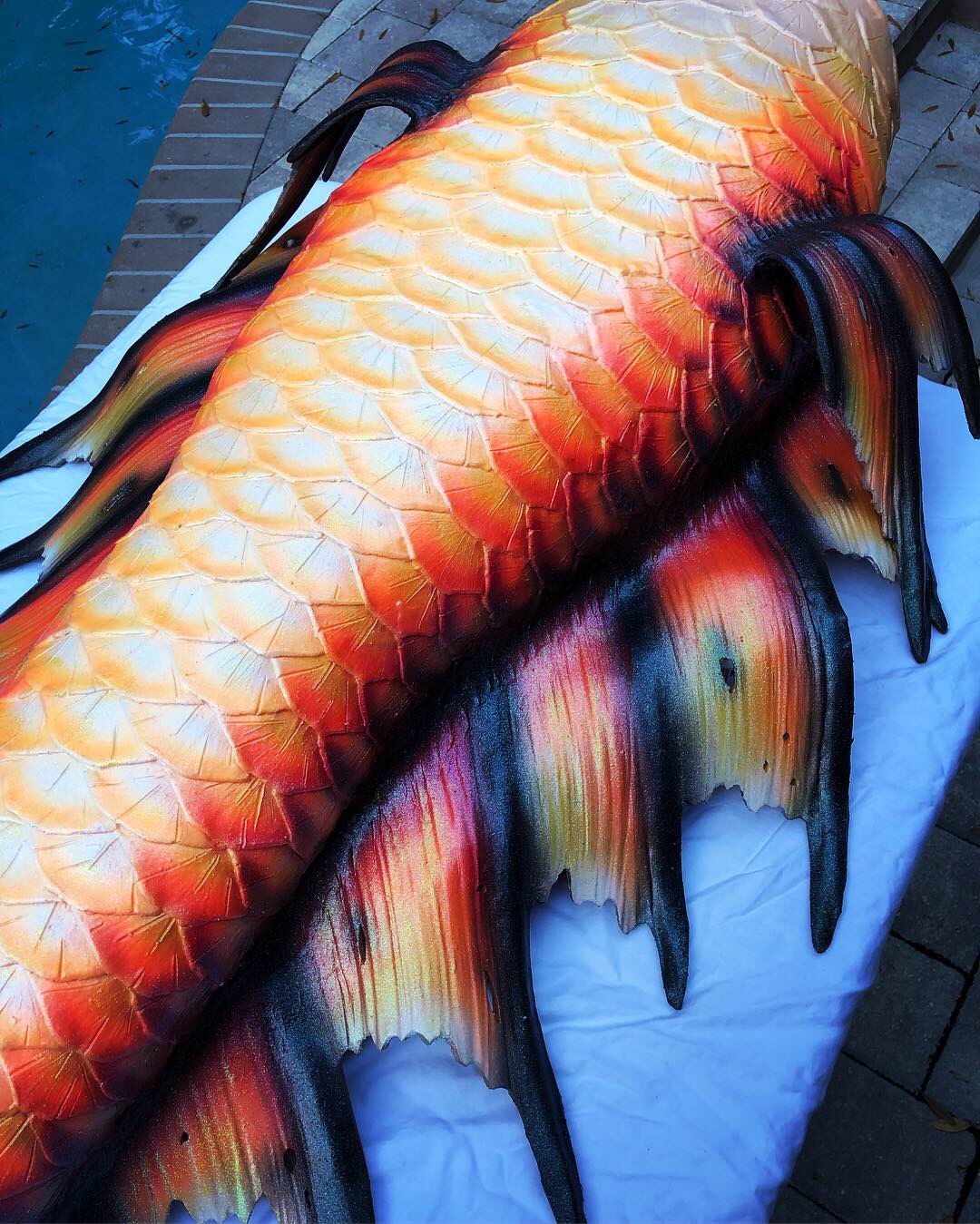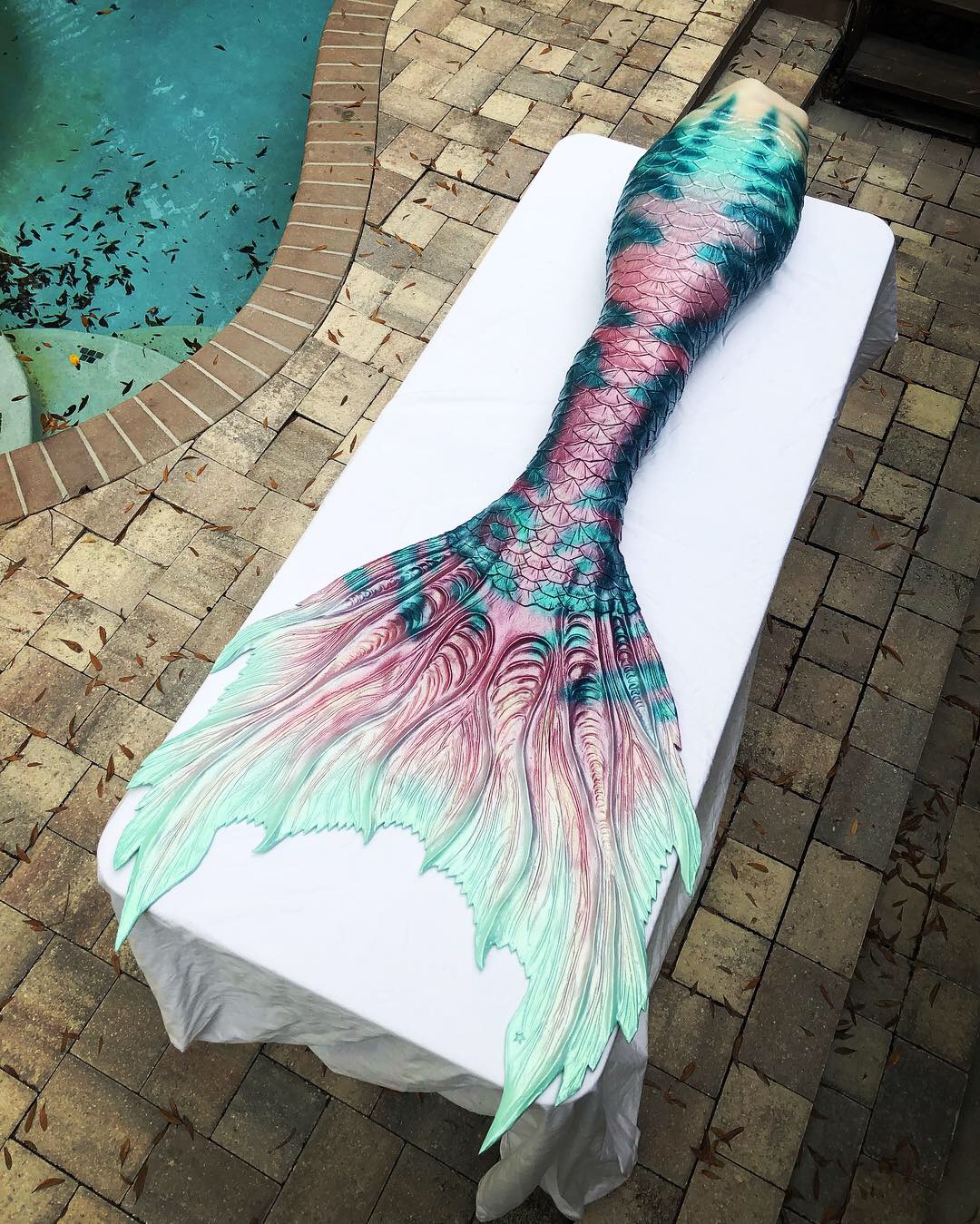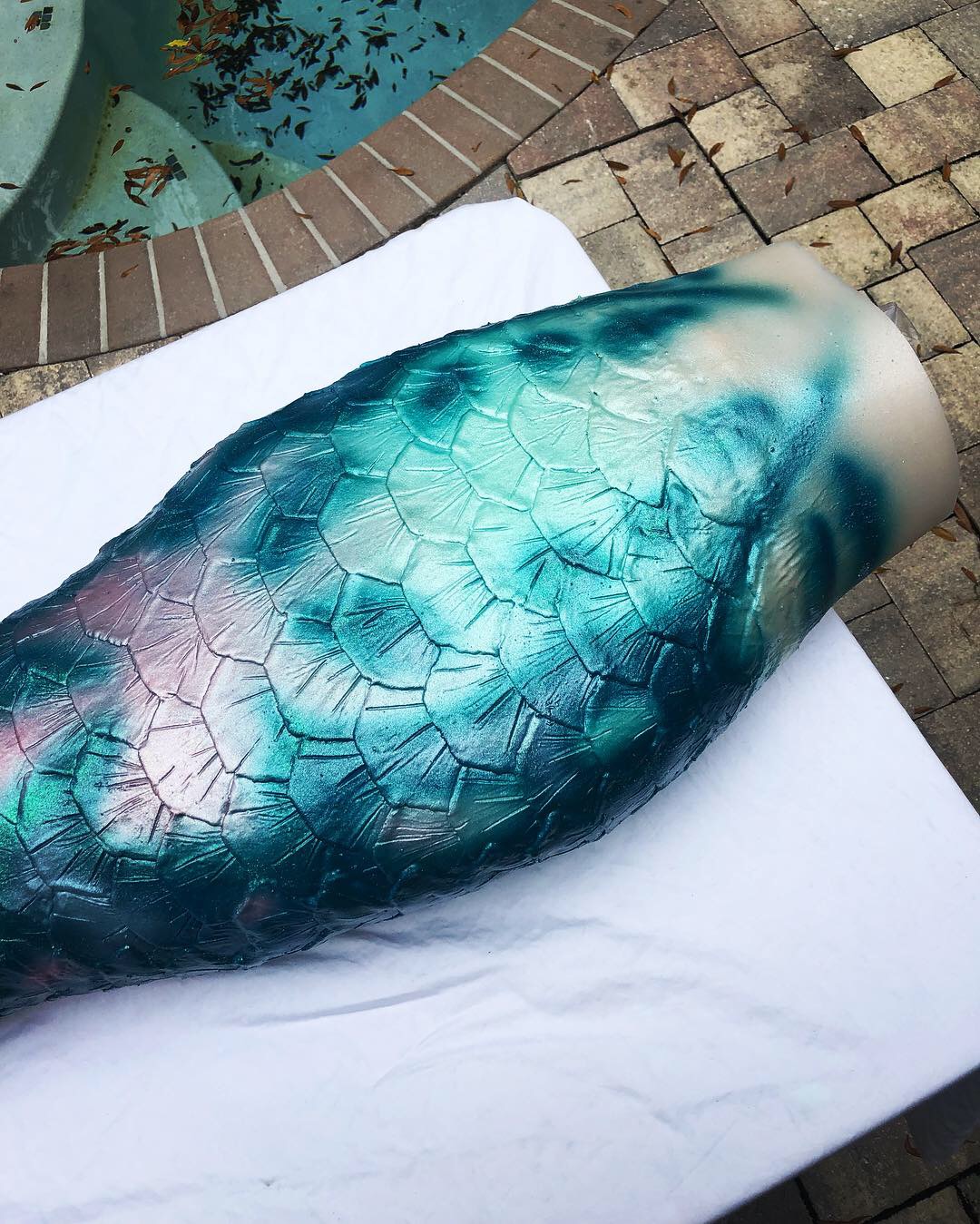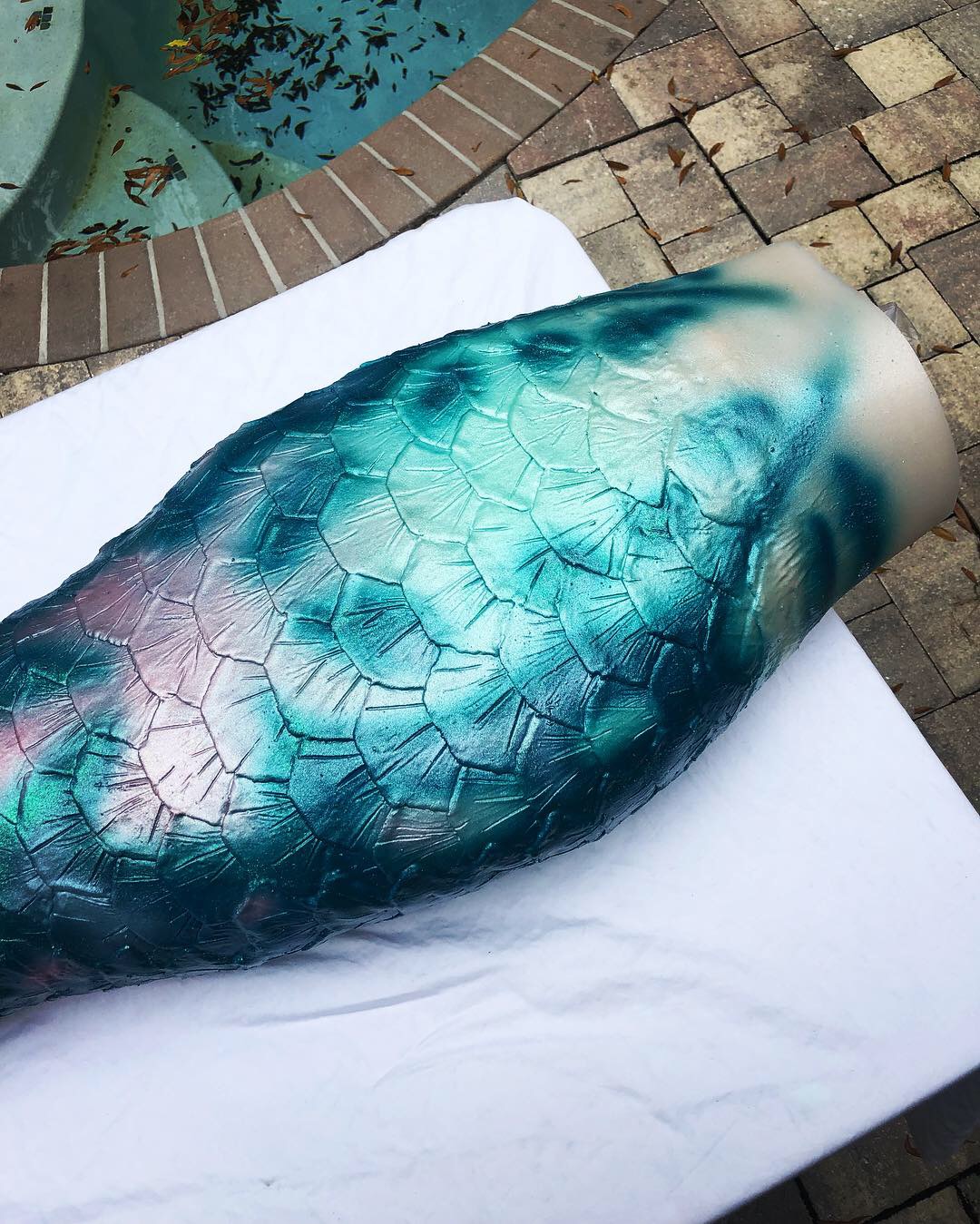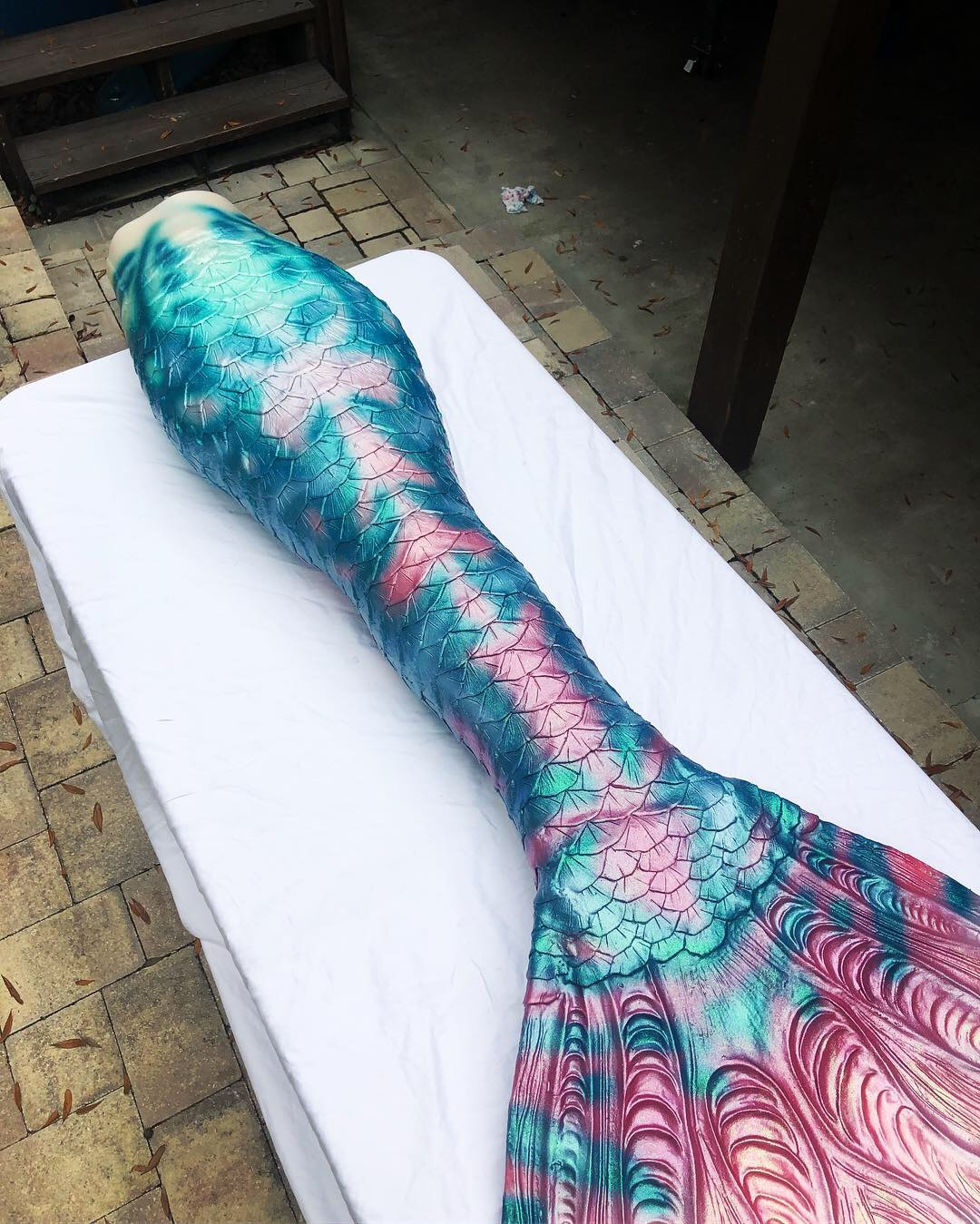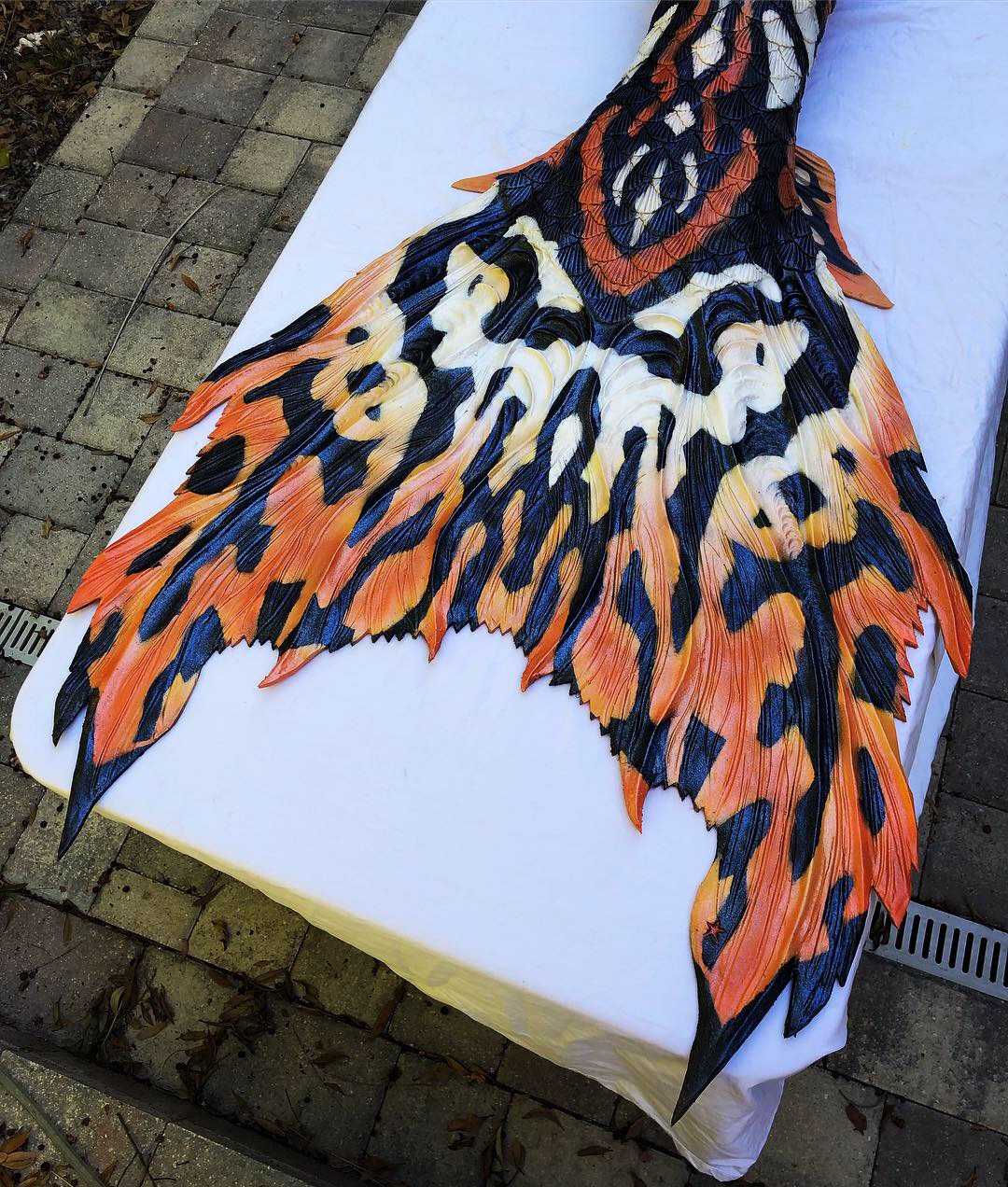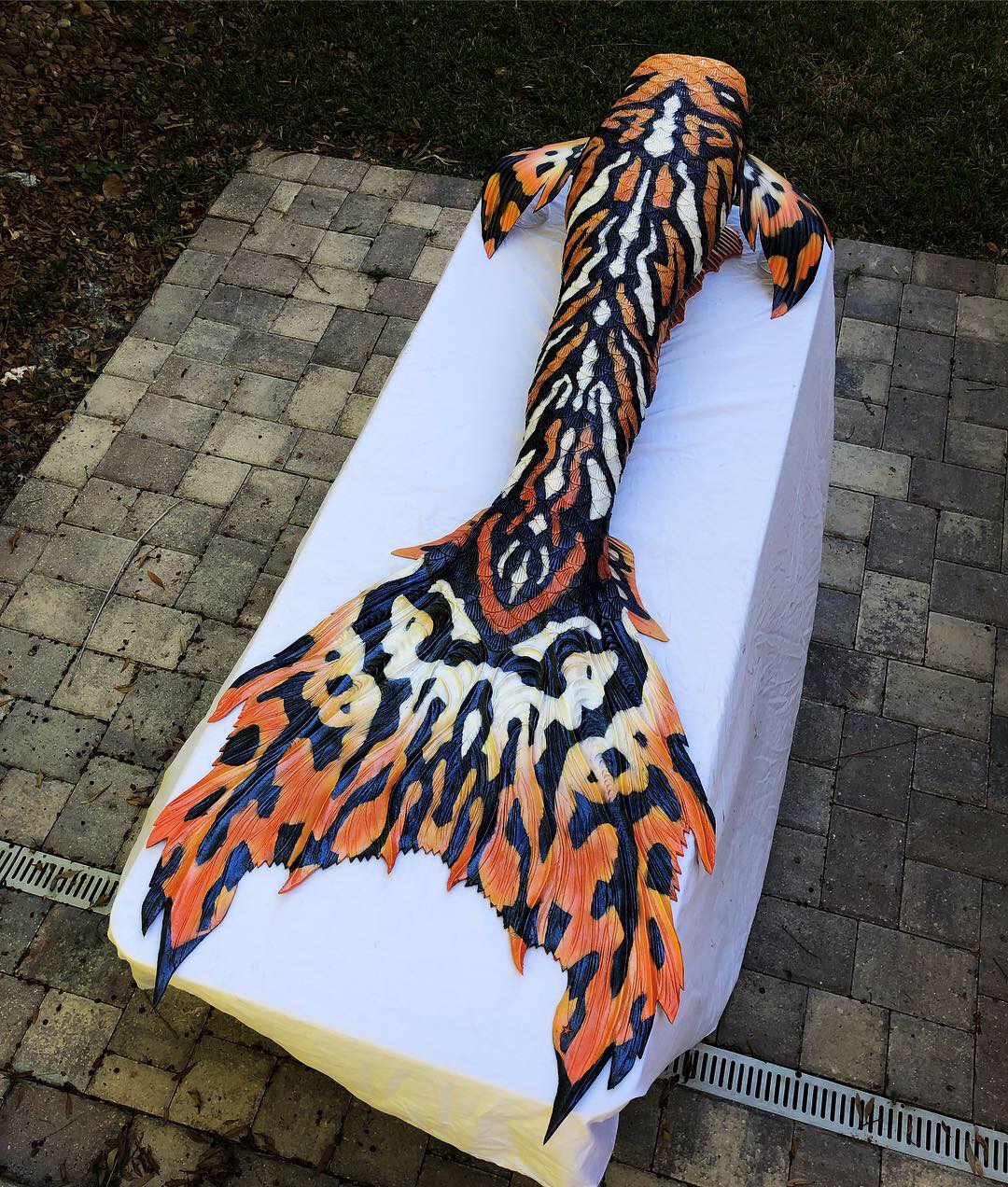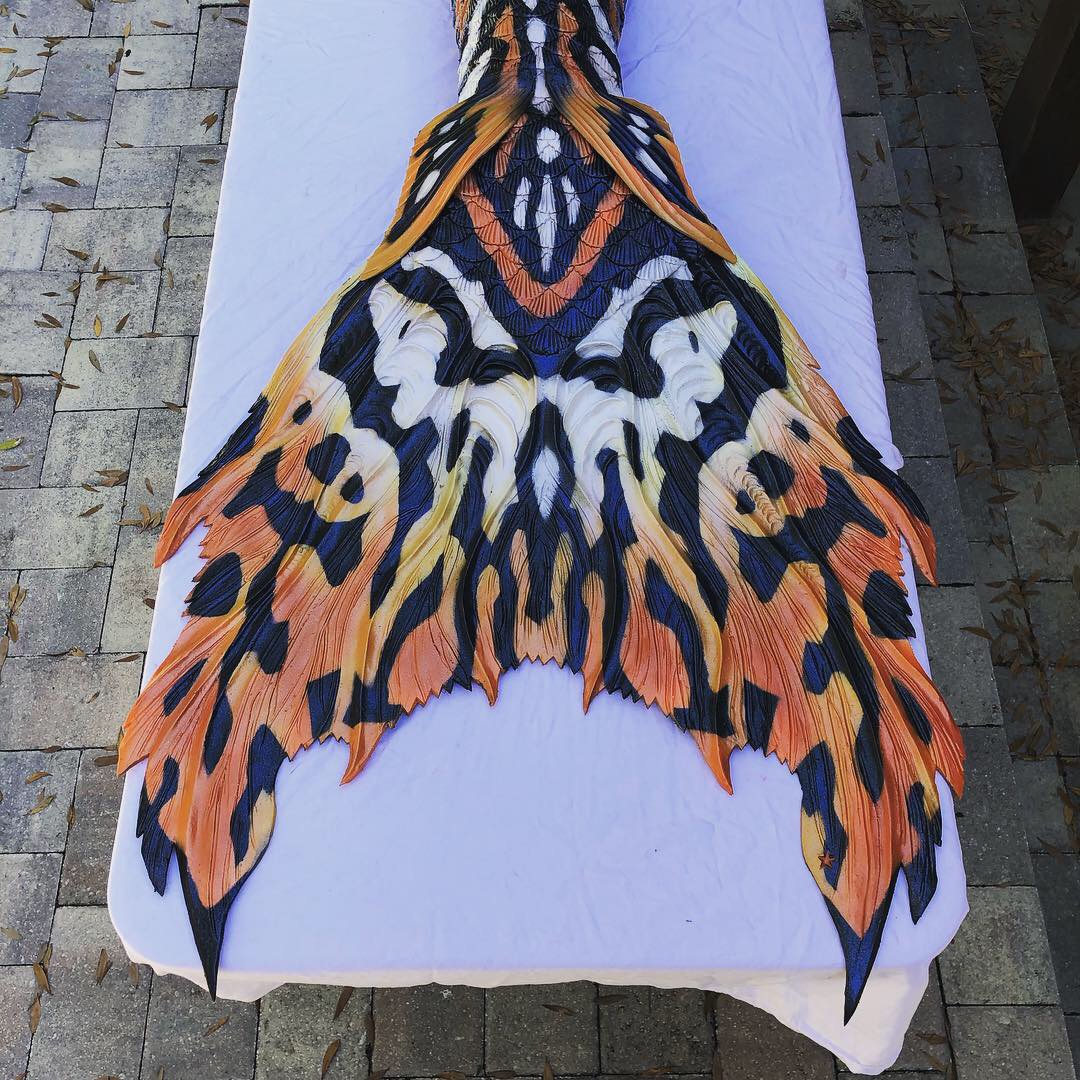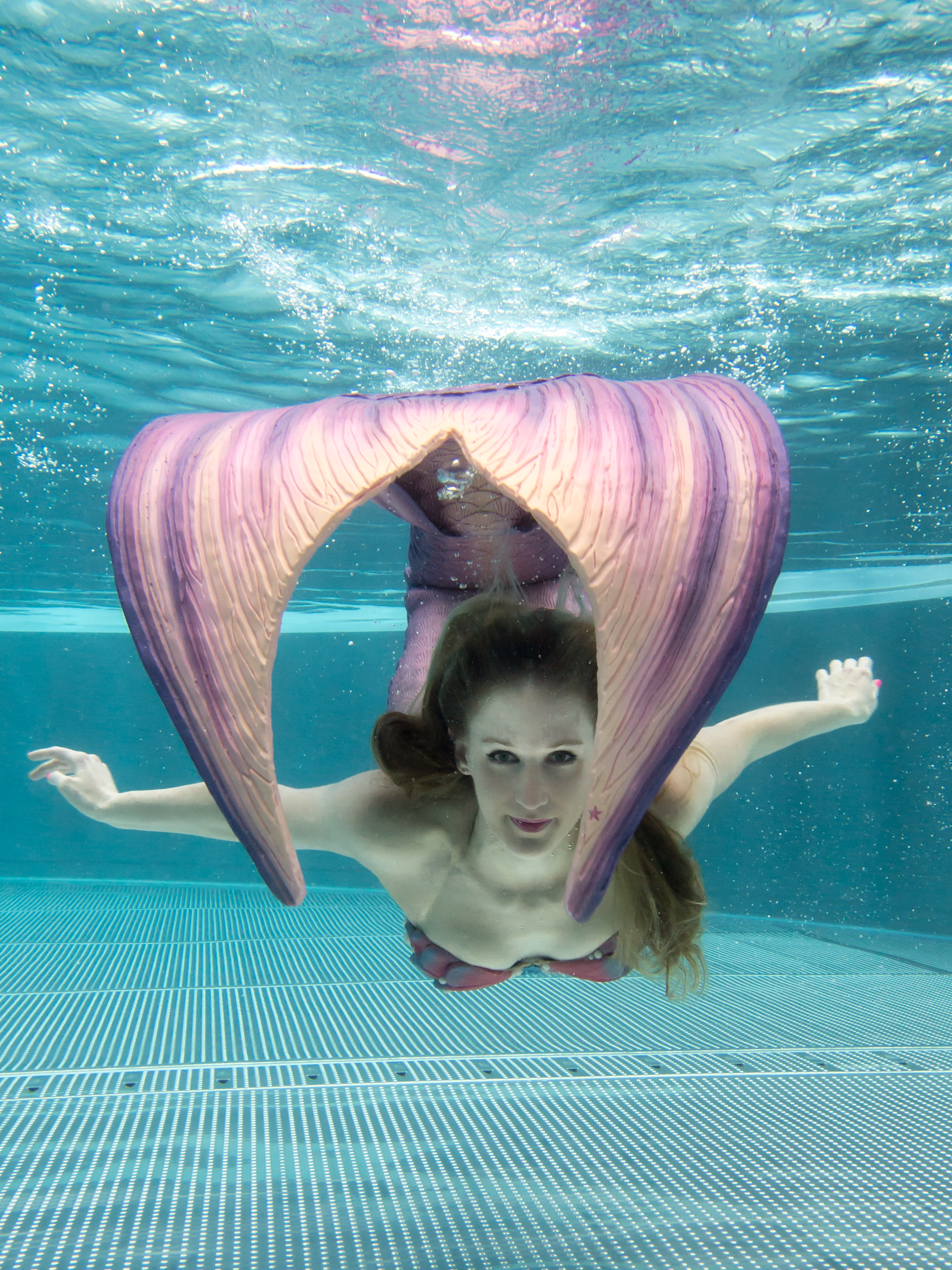 Scale Patterns and Fluke Shapes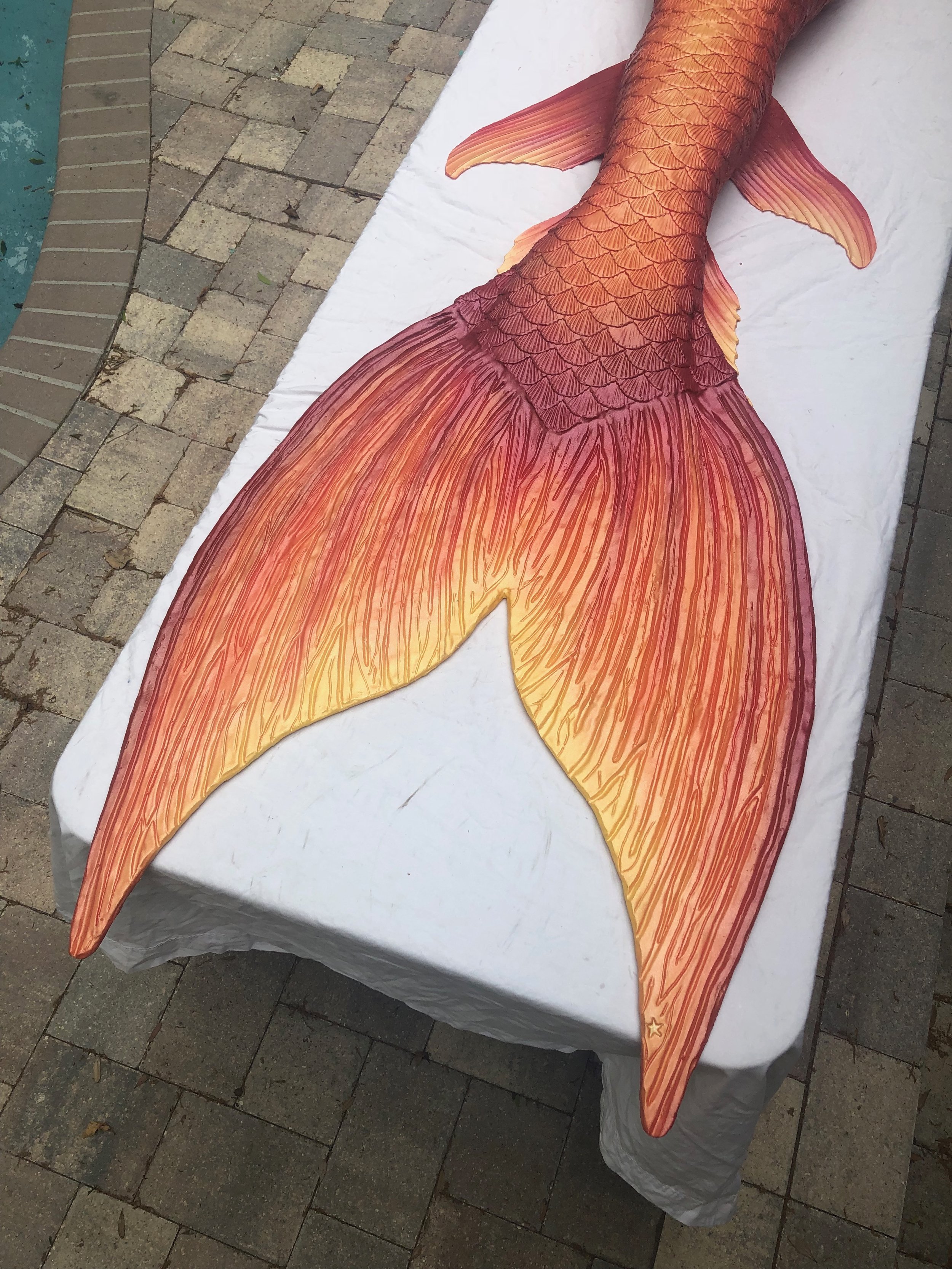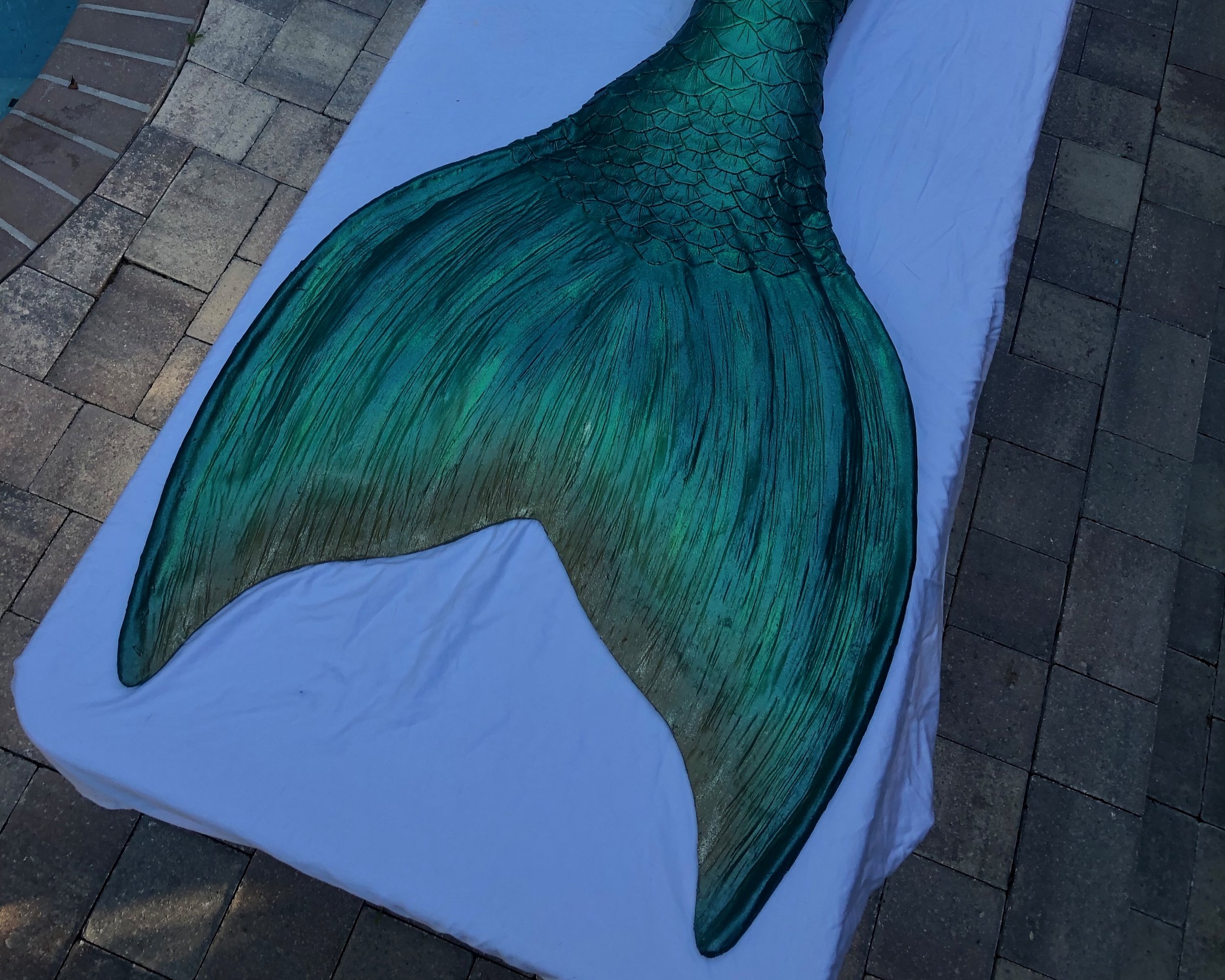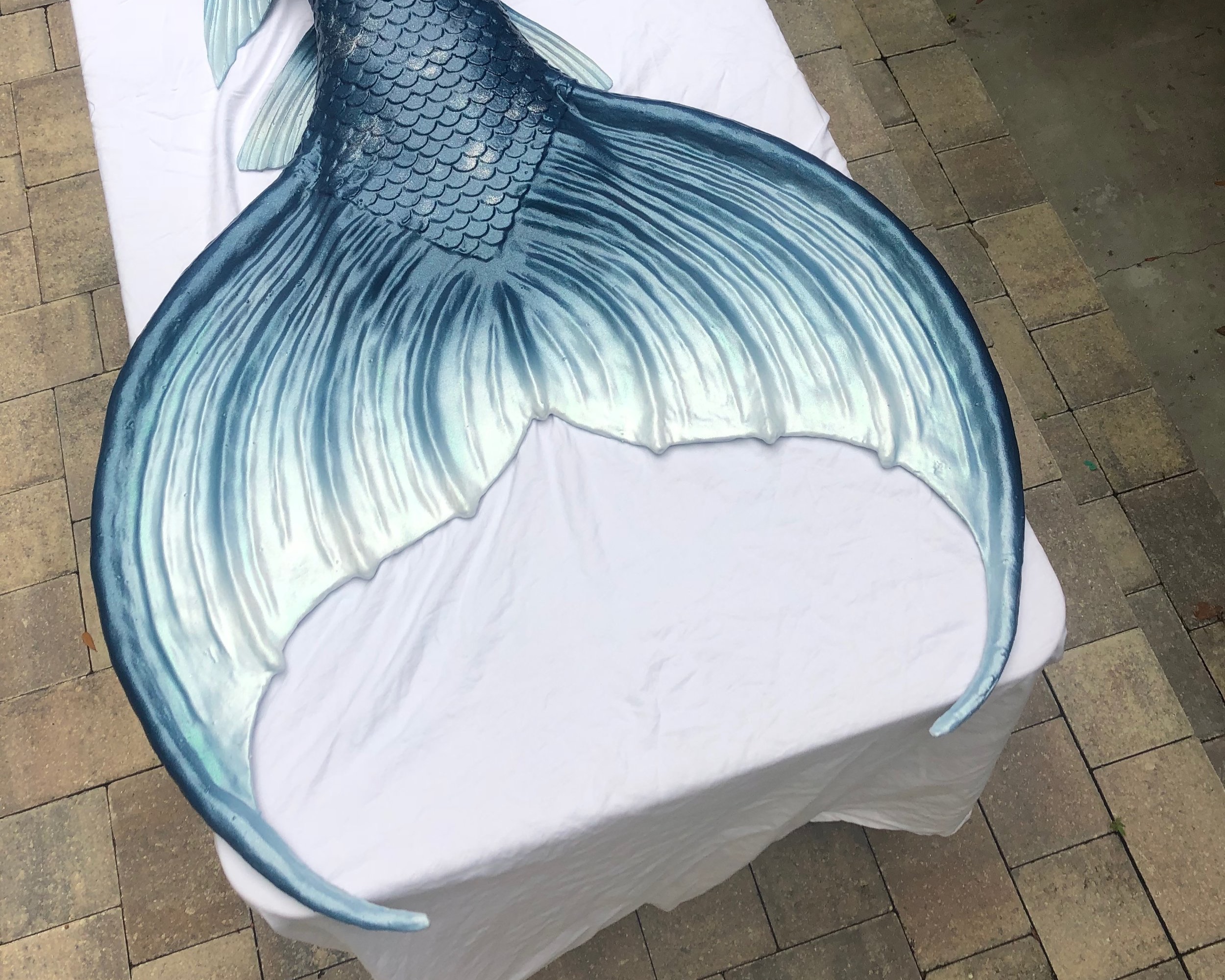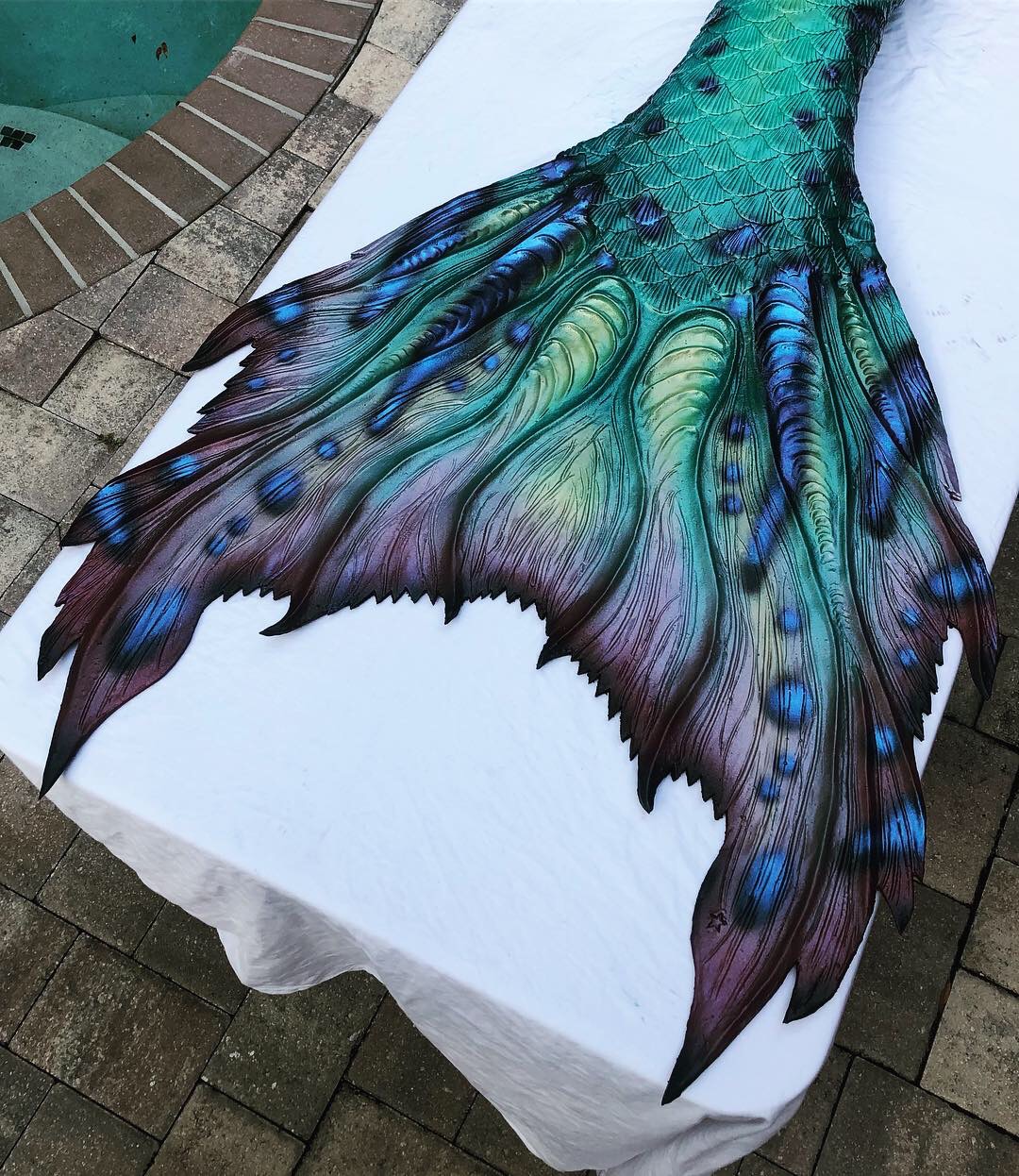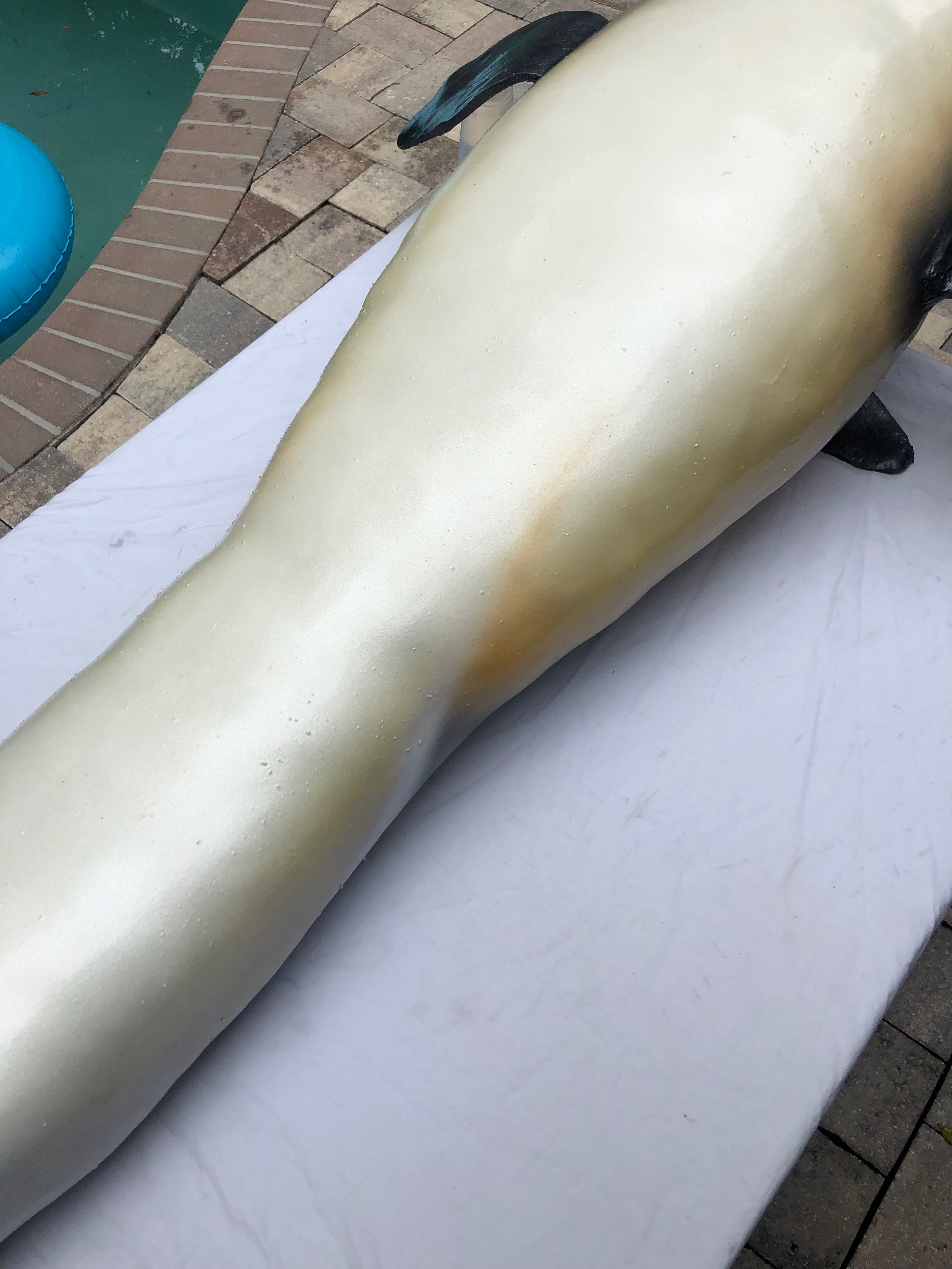 The first step to your dream tail is to just send us a message! Even if you are not quite ready to order, we are more than happy to discuss your design ideas and begin the process.
Before submitting please read our Frequently Asked Questions page, as many of your questions may already be answered!